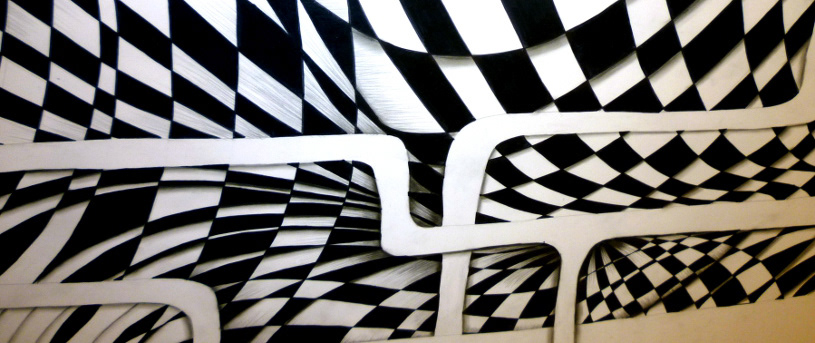 I was asked to create a mural of 20m for an exhibition "La Bellone Fait Le Mur !"  starting the 21 of december. I'm one of the invited artists, the others are more streetart artists but with an opening to other kind of practices ( installation in situ, traditional painting on canvas , works with recycled objects ...). I'm in  to represent the link between streetart and contemporary art . The mural is in a hall starting at the entrance (the street) and leading to a courtyard inside the building.

----------------------------------------
La Bellone Goes Over The Wall!
*A Street Art experience in Brussels
Street Art takes on more and more surprising, creative and inspiring forms.
The artists in this contemporary movement have a unique aesthetic view on the city, in-between urbanism, architecture and free use of the public space.
For those who dare to watch, they offer artistic treasure at every street corner...
During the Winter Wonders event, La Bellone invites some of them to share their peculiar vision on this historic landmark building, to invade the building's space and to offer it in plain view of passers-by...
The listed facade opens up to the passers-by, revealed by these Street Artists who let us (re)discover another of Brussels' hidden architectural gems.
Exhibition December 22nd 2013 to January 4th 2014
Opening on December 21st 2013 (18h)
Artists :
Benoît Bunzen , Eyes-B, FSTN, Erick Hikups, Kasparian Tamar, Obetre, Maximalisme Ognev Vlaminck, Solo Cink
DJ SoFa &Flavien Gillié
Website:
http://labellonefaitlemur.be/home
---------------------------------------------
Mural : creation Tamar Kasparian , realization Tamar Kasparian with the help of
Piet Rodriguez
details :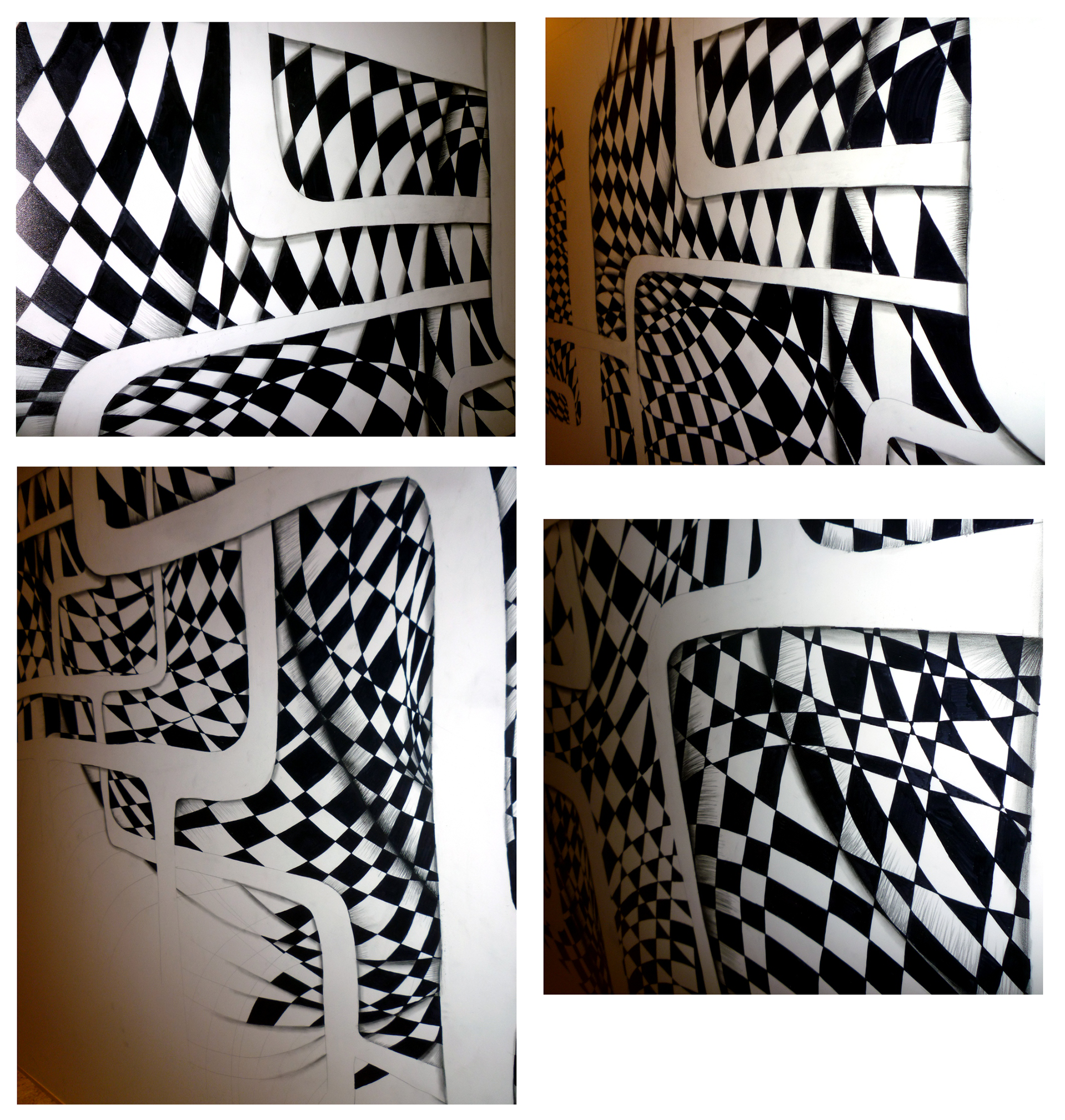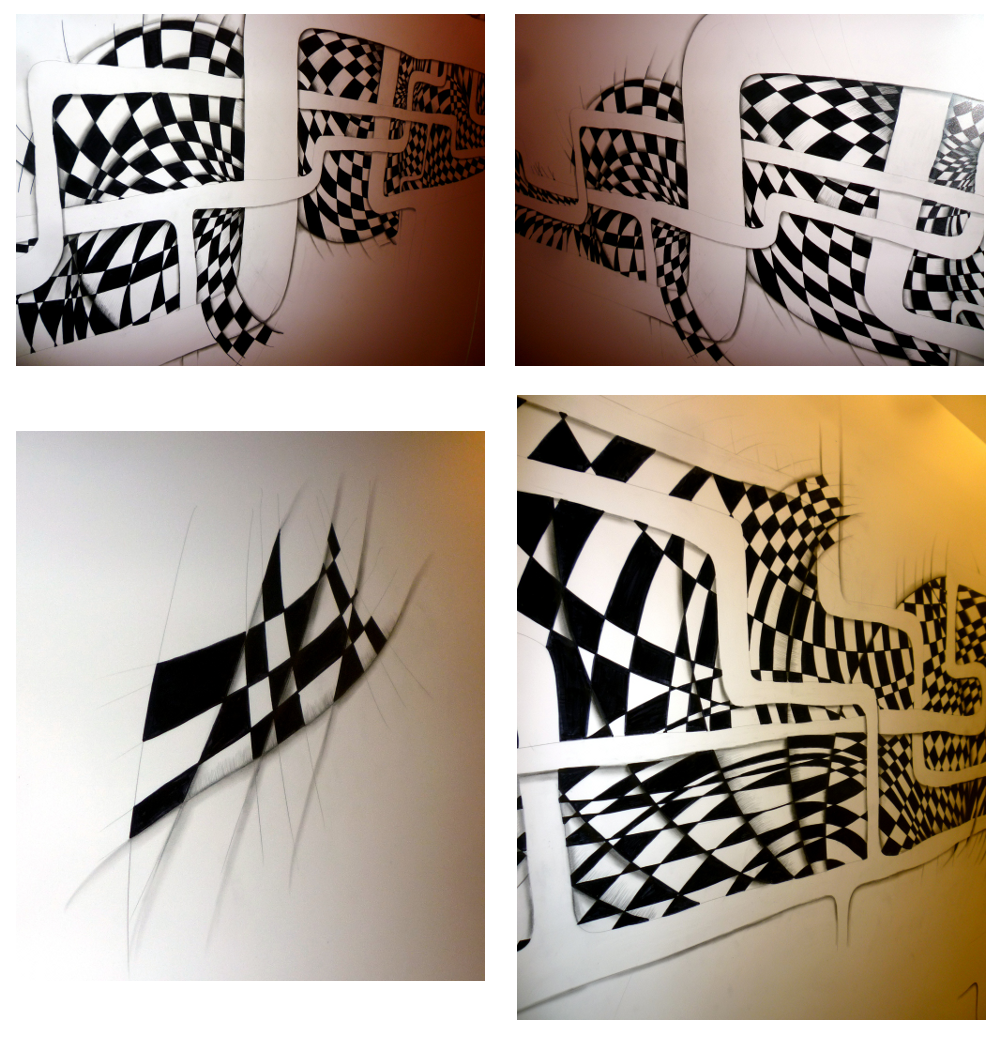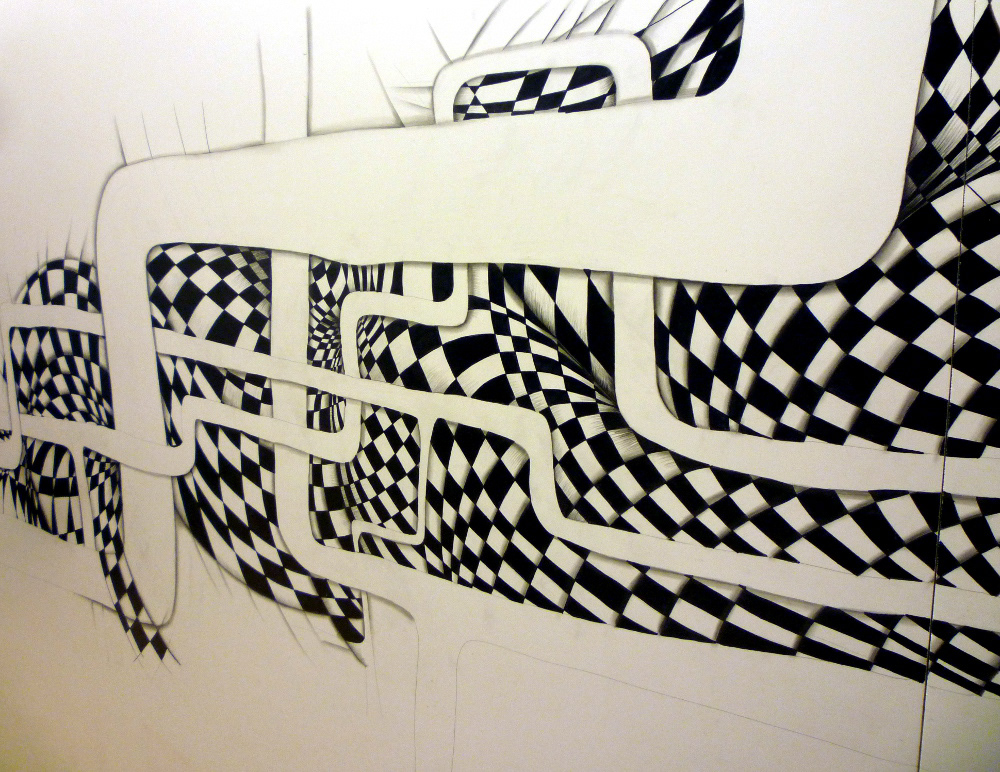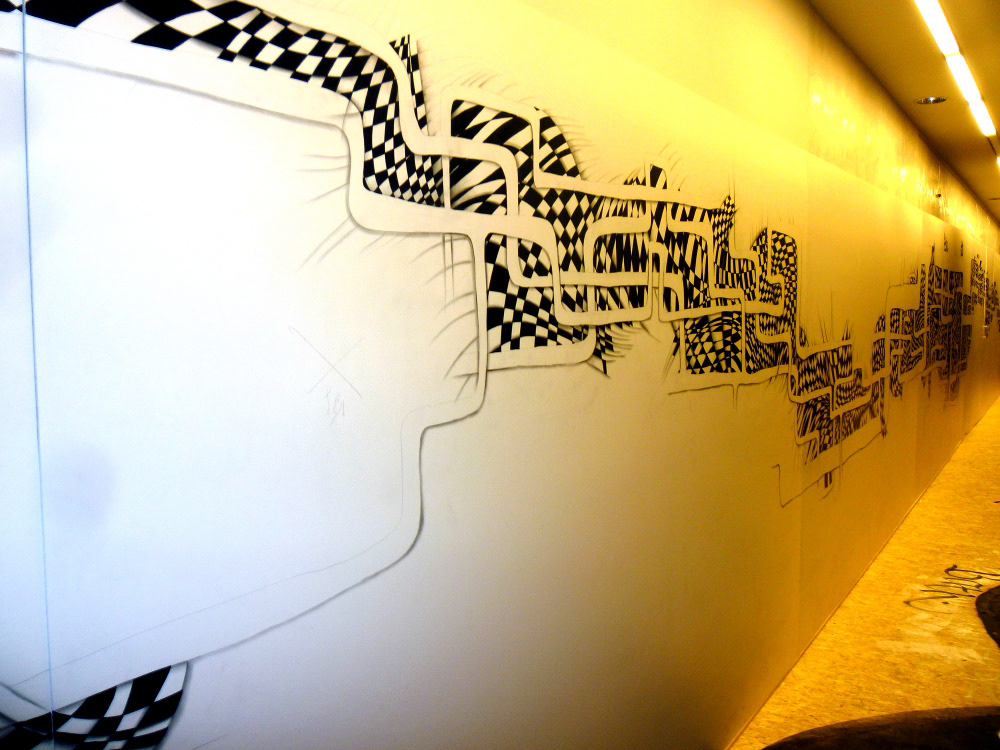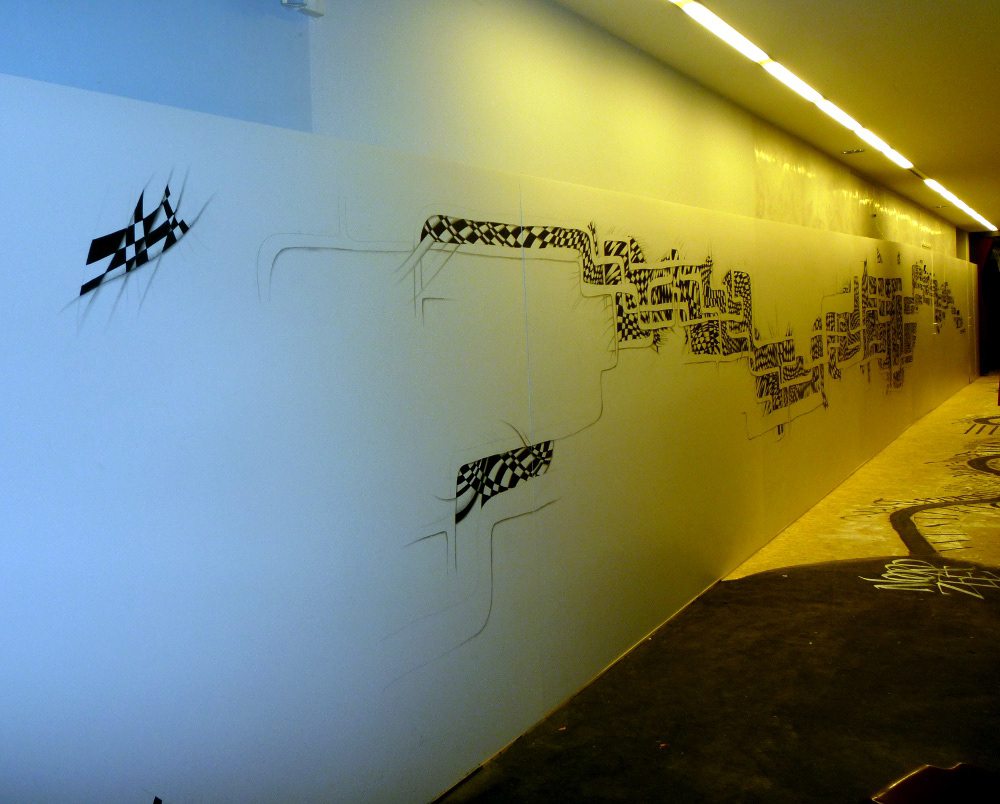 My oil on canvas " Labyrinths" in the gallery of La Bellone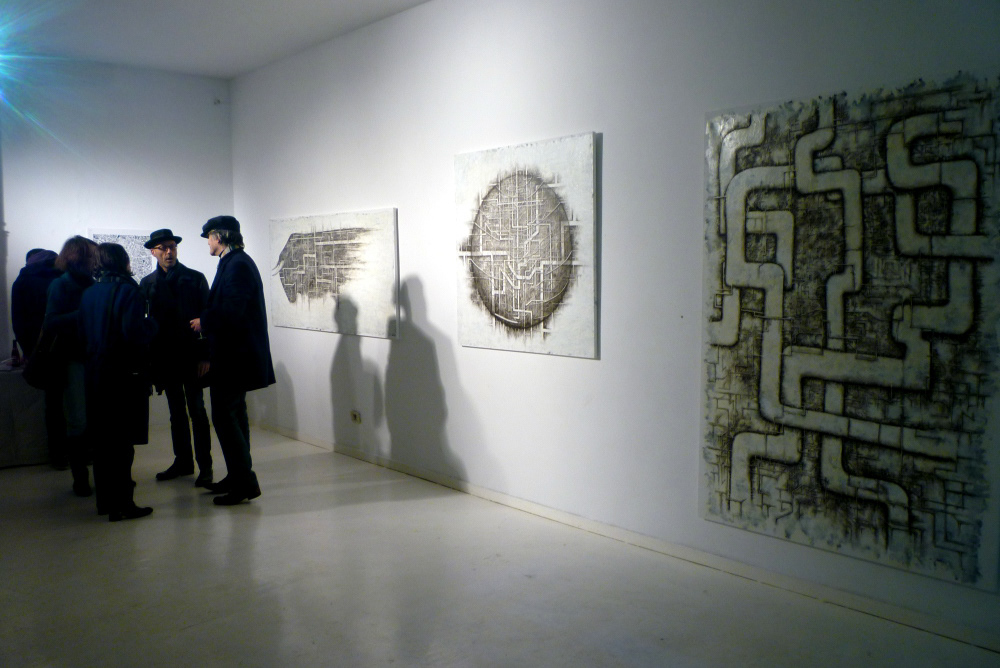 Labyrinths animation made with my original drawings that I have created for the wall of the gallery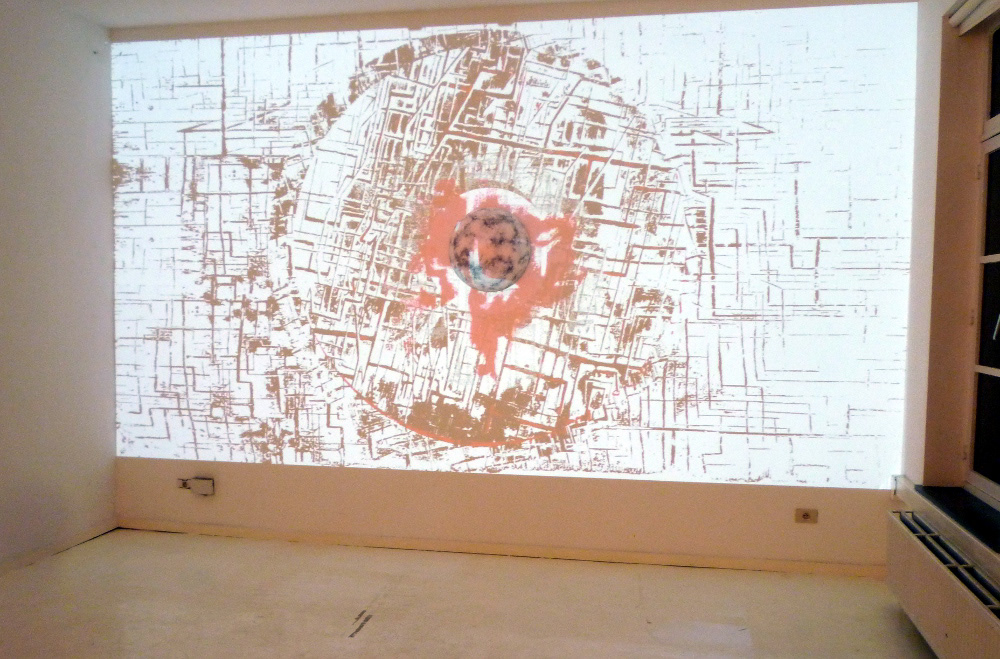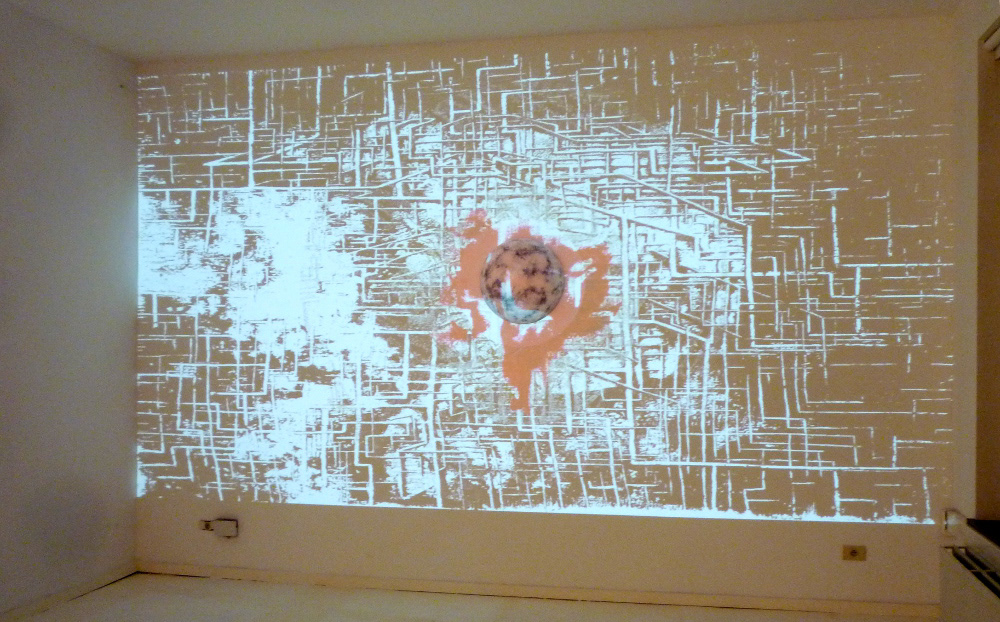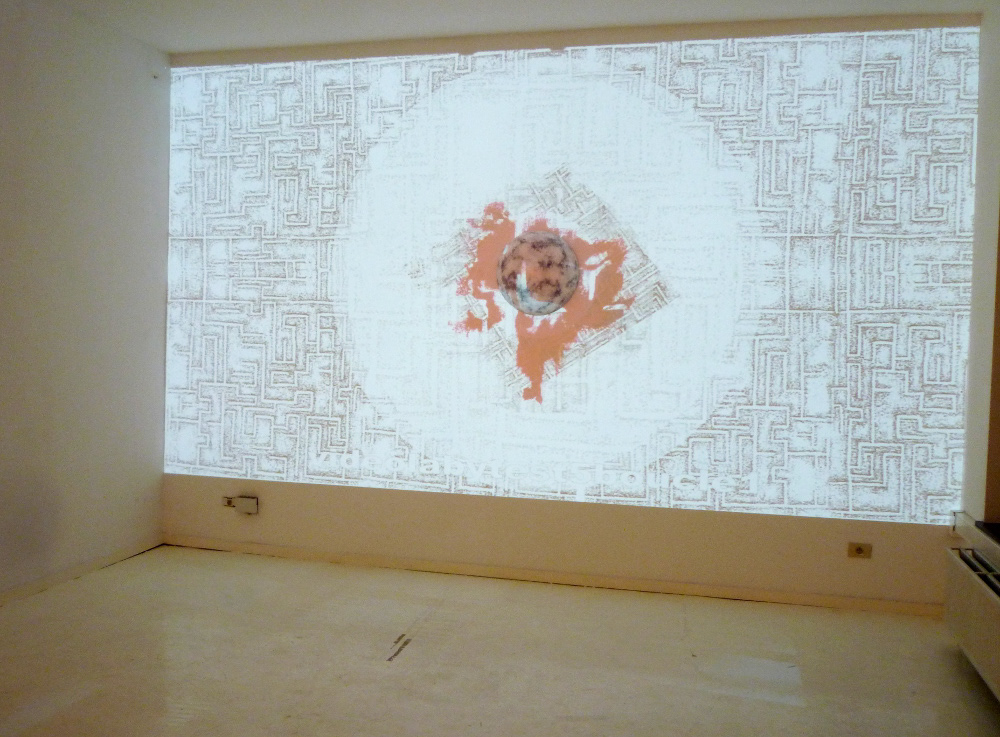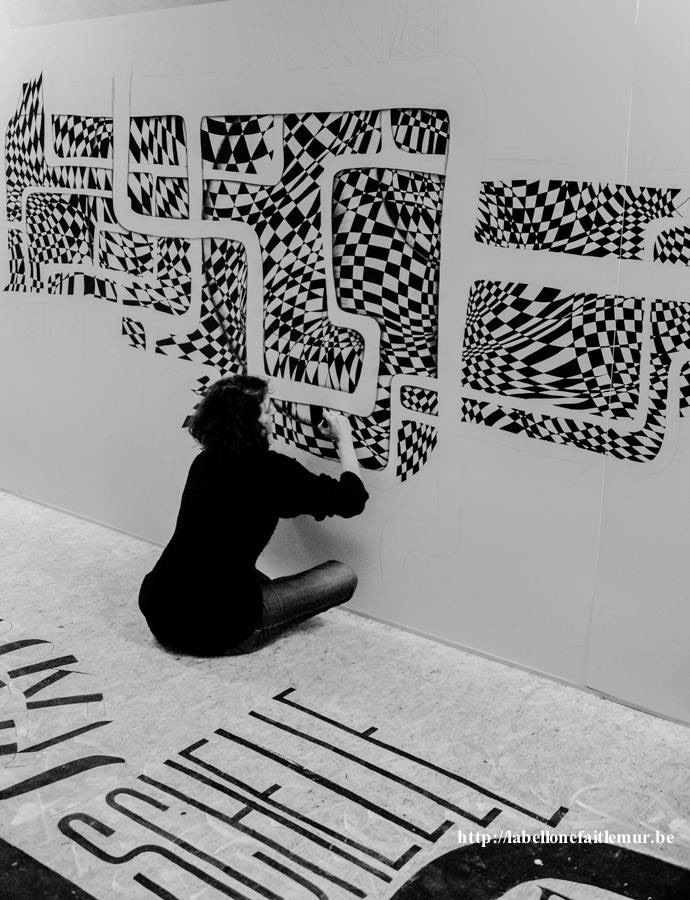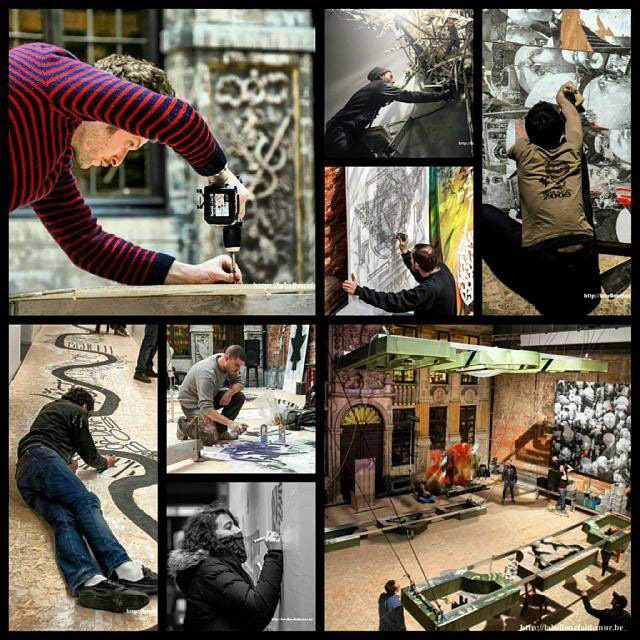 Opening/ Vernissage ( pictures : Fabienne Cresens  ) :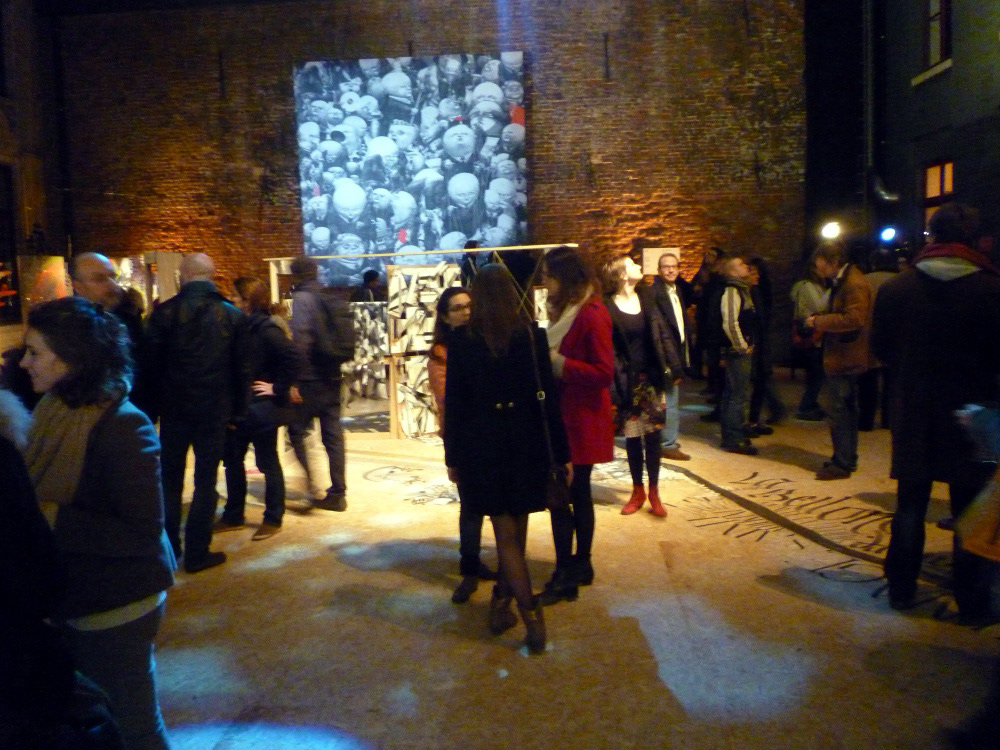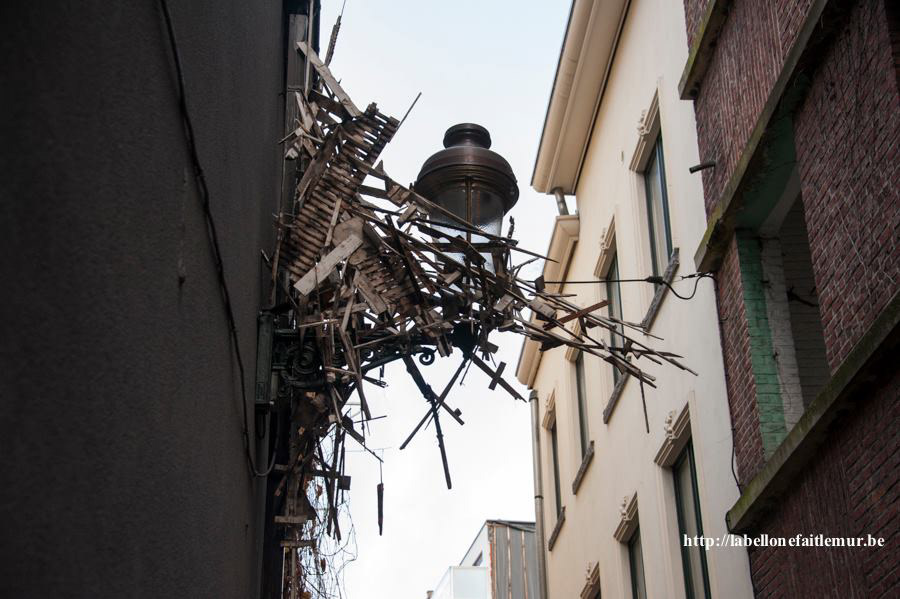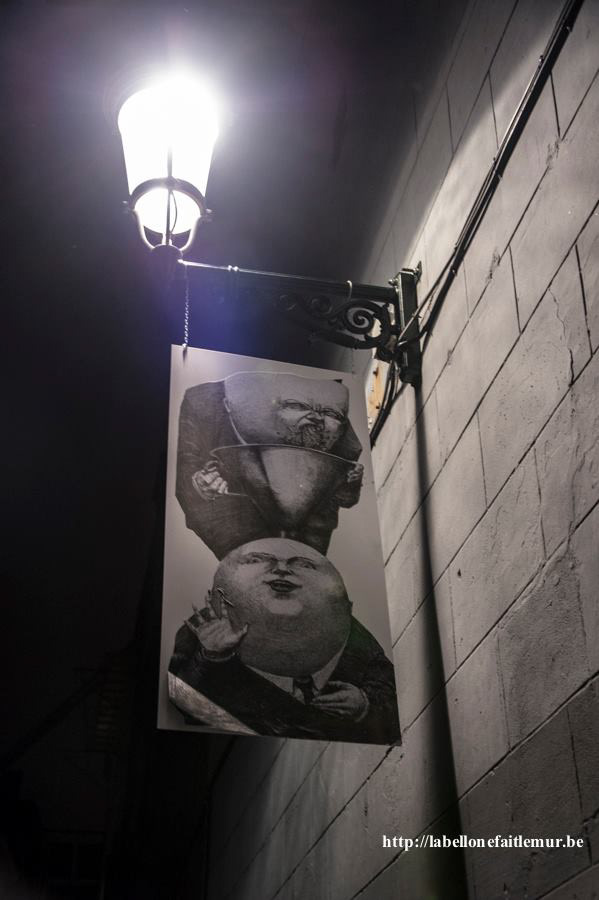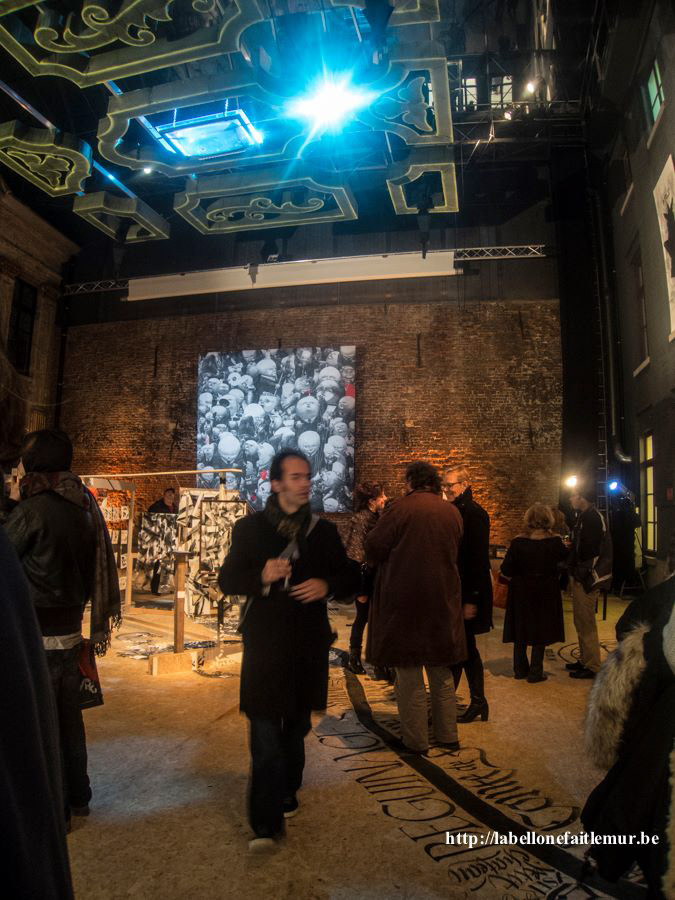 in the sky : Ognev & Solo Cink
on the wall: FSTN
Installation : Erick Hikups
ground : Benoit Bunzen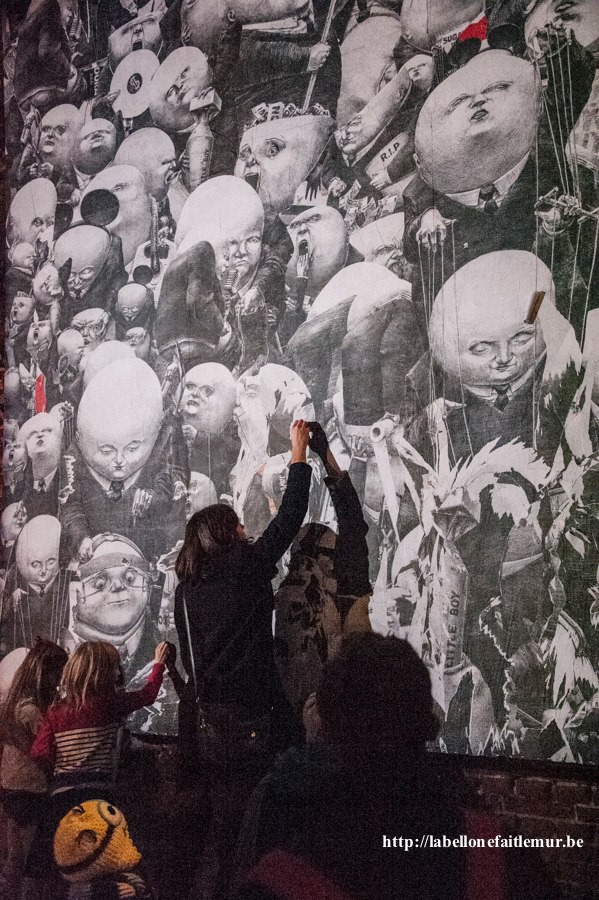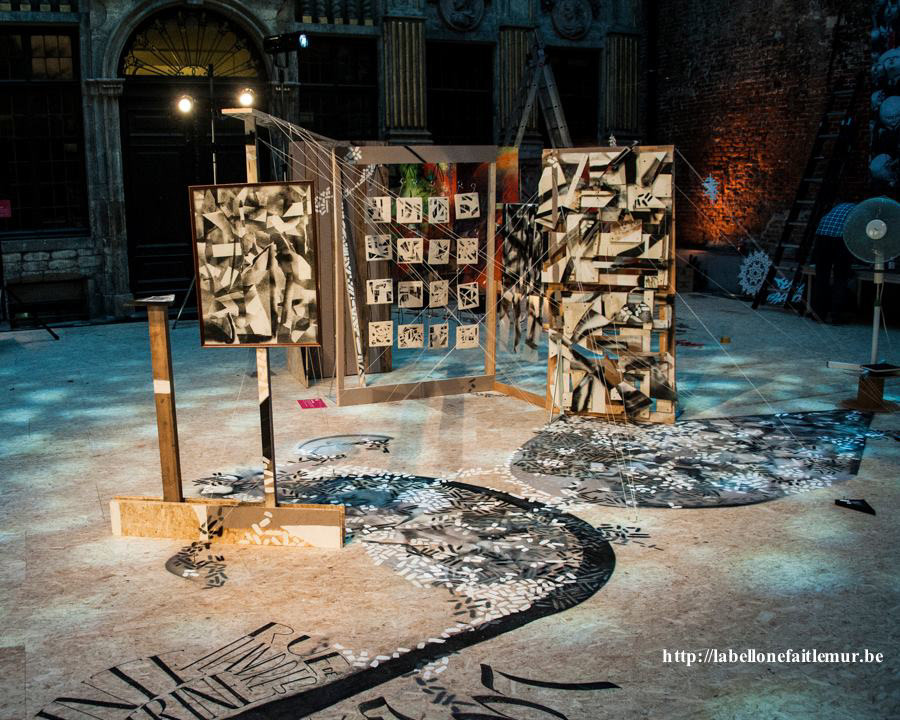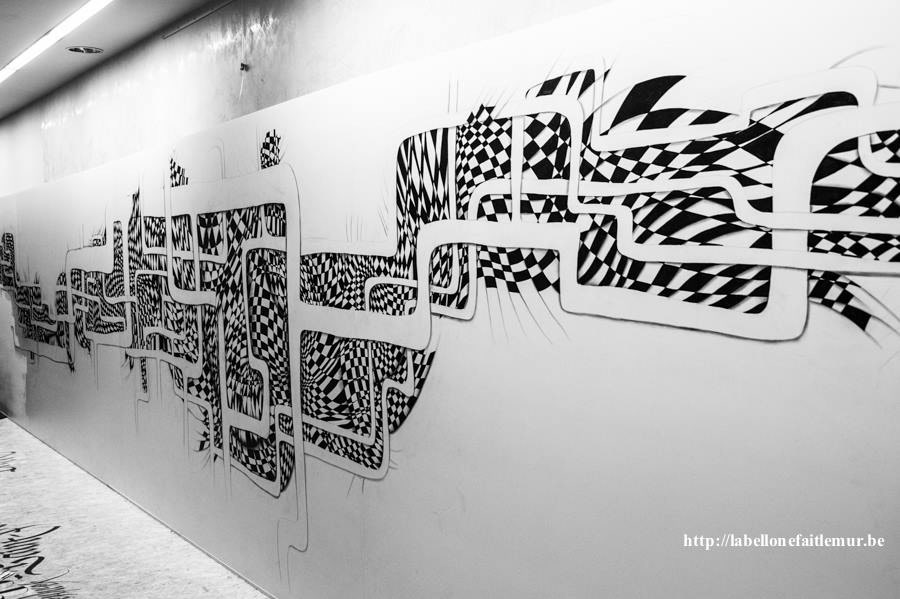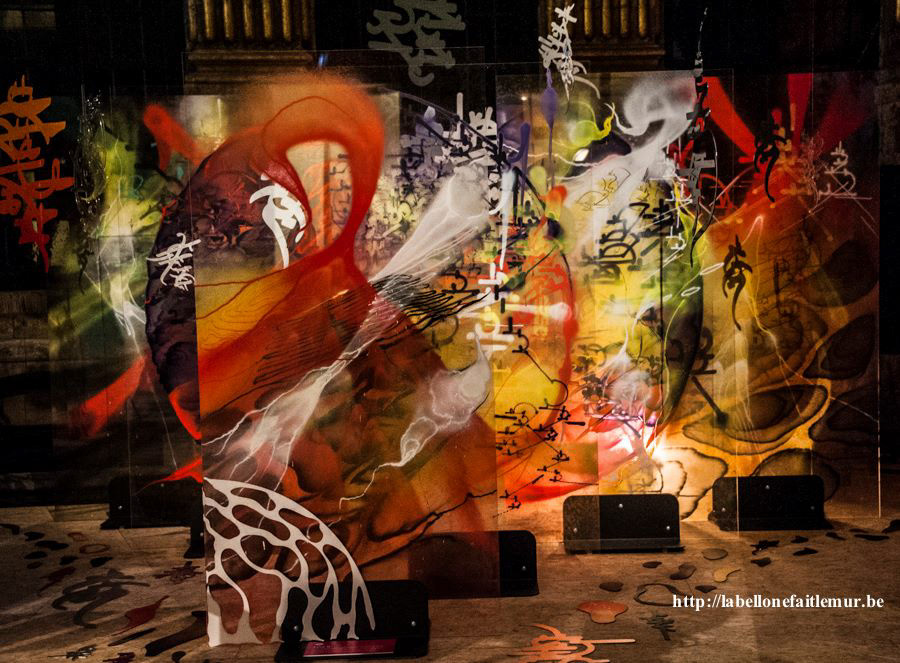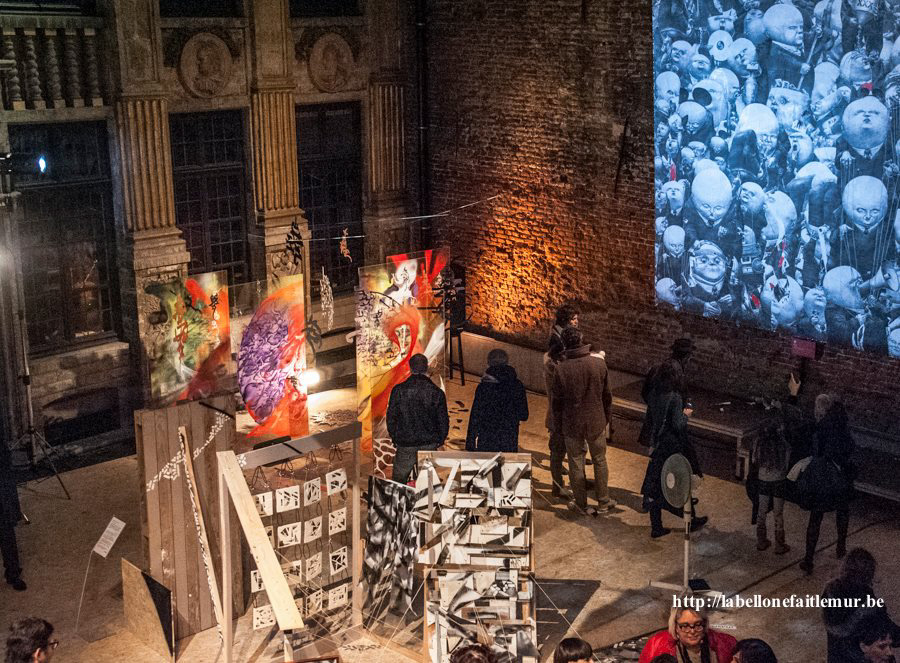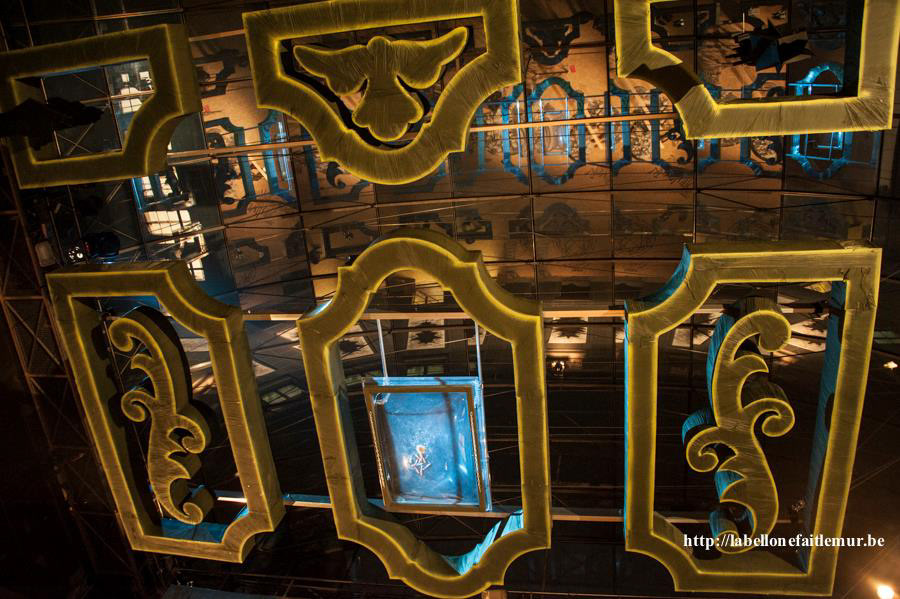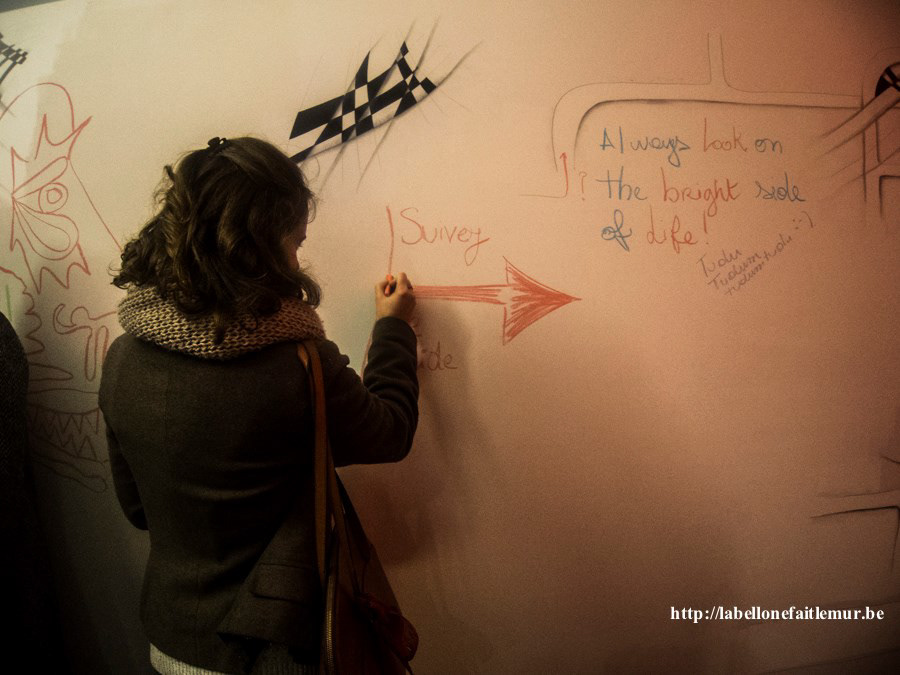 visitors drawing & writting on my wall